About Jamie Reid
Jamie is an experienced broadcaster/journalist, having worked for the BBC, Sky Sports News and IMG during his career.
The diversity of Jamieís career allows him to adapt to any given situation and he is proving a popular choice for business, sporting and entertainment engagements. Whether itís a corporate conference, evening function or awards ceremony, he brings an ideal mix of style and professionalism.
With a thorough approach and skilled interview technique, Jamieís friendly manner puts guests at ease and allows thought provoking discussions on stage in question and answer sessions. An enthusiastic and lively personality, Jamie has the confidence and professionalism to enhance your event.
For TV and radio presenting/reporting work or corporate hospitality/event hosting enquiries, please click here. click here.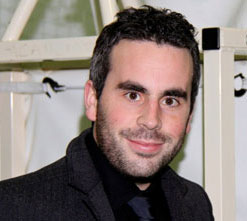 Testimonials
Event Host/MC
Jamie is our number one choice as an Event Host/MC. He has a real ability to bring events to life and is always very well informed. He is professional, supportive and entertaining. He is the perfect foil for the main act and, for me, one of the best in the business.
Media and Communications
I have worked with Jamie for several years now. I would certainly recommend him for any role in the sport communications sphere. He is a diligent journalist, thorough in his approach, with a commitment to getting things right. His knowledge of all sports is encyclopaedic - not many people can recite cricketers' middle initials!